Nickel Plumbing & Heating Ltd.
A locally owned and operated family business for over 50 years!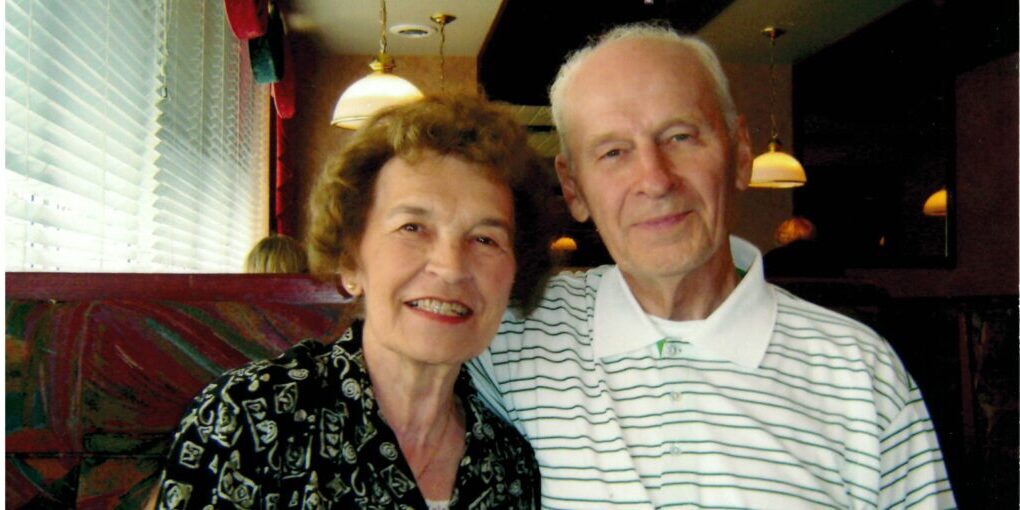 David Nickel was born on a farm outside of Colonsay, SK, in 1928. The middle son of German immigrants poverty was a way of life, not only for his family, but for others around them as well.  After being married October 6, 1951, Dave and Stella established themselves as farmers.  It was April 13, 1953 when they welcomed their first child Gary David Nickel.  Dave and Stella had been saving diligently to buy a farm of their own, but when Dave was swindled out of some land by his own employer, his mind was made up. It was time for him and his family to move on.
Dave was offered a job driving a gas truck in Colonsay but he wasn't satisfied. There was no future for him here. He liked to work with his hands and was a hard-worker. As he pondered what the future held for him, he began to think about work in a trade.
It was the 1950s. The war was over, and although looming hostilities remained globally, life in Canada was booming. The one thing he did know, the world was becoming increasingly urban and in order to pursue his dreams and provide for his family, Dave knew he had to leave small-town Saskatchewan behind and pursue other interests in the city.  While Dave and Stella were both still very young in 1959 when they made the move to Saskatoon, their experiences thus far had taught them a few things. Rather than rent their home from someone else they wanted to put their money into a home that was theirs and built their first home.
The city certainly offered more employment opportunity and in 1959, Dave began work as a plumber for Acme Plumbing. Always sociable, Dave enjoyed plumbing as he was able to work hard but interact with people at the same time. Despite his love of the work and Stella's joy of raising a family, they both wanted something more, and they began to ponder the rewards and freedom of entrepreneurship. For years they saved.
After years of saving, their goal was reached, and in 1968, Dave and Stella began operating their own plumbing business under the name Nickel Plumbing & Heating. It was undoubtedly a gamble as they had invested all their savings in the business, and if it failed, they would be in trouble financially. So Dave set to work making business contacts and performing the manual labour, while Stella took care of the accounting, answered phones and acted as office manager. Between their hard work and community involvement, Nickel Plumbing established itself with a steady and regular clientele, including some large contracts such as the Exhibition grounds and Eaton's. While they were able to attract clientele, it was their commitment to superior service and honest and fair work that sustained their business and ensured it would grow into the future.
As their business flourished, Dave eventually hired an office manager, as well as employees to work alongside him in his business.
After Gary graduated grade 12 from Aden Bowman Collegiate, he attended the University of Saskatchewan for two years, but his heart was not in it. From the time he was a young teenager, Gary had worked alongside Dave at the shop during summers and on weekends during the school year. Much like his father, Gary enjoyed the mix of hard work and social interaction plumbing could bring. Dave was very proud to have his son follow in his footsteps, and once Gary attained his Journeyman's Degree in plumbing, Dave began grooming him to take over the business.
In July 1974 Gary married and celebrated the birth of their first son in 1978.  Shortly after in 1980 Derek was born, followed by two more children in 1982 and 1985.  By 1985 Gary had bought most of the business from his father and the company became a corporation.
While all of Gary's children spent time working alongside their father and grandfather at Nickel Plumbing & Heating, Derek was the one to follow in his father's footsteps and obtained his Journeyman's Degree in plumbing in 2002.  It is heartening for the family to know the success of Dave's humble plumbing business will continue to grow for at least one more generation, as Derek works toward taking over the business from his father and grandfather.
As Derek is grooming to take over the business from Gary, when he decides to step back and enjoy retirement, there is a focus on new styles of equipment.  Derek expands Nickel Plumbing's knowledge into Hi-Efficient boiler systems, and exciting new products to offer to our loyal customers.
At Nickel Plumbing we all work closely with one another, working on fresh new ideas, new product information and solutions; keeping our client's time, money and safety in mind from the start of a project all the way through to completion. Nickel's staff has become more like a family as we grow and work together within the family business.
Questions about getting started? Drop us a line to find out more!
Call us today at 1-306-653-1899, send us an email info@nickelplumbing.com, or fill out our online contact us form, we will response as soon as we can!